Today's Holiday is a free service of TheFreeDictionary.com
St. Stephen's Day (Hungary)
22 hours ago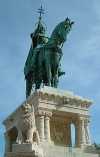 The founding of Hungary is commemorated on August 20, which is also the feast day of the founder of the country, St. Stephen of Hungary (c. 975-1038). He assumed the kingship in 1000 and worked to unite the various clans into a single Christian state. In 1950, the day was changed to Constitution Day by the communist regime, but since 1990 it has again celebrated St. Stephen. Discuss
Aviation Day
19 Aug 2019 at 5:00am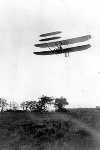 National Aviation Day honors the birthday of the American inventor and early manufacturer of airplanes, Orville Wright (1871-1948), as well as the progress that has been made in manned flight since the Wright Brothers made their historic 120-foot flight at Kitty Hawk, North Carolina, in 1903. Parachute jumping, glider demonstrations, films, airplane rides, and displays of new and antique aircraft are popular events on this day, and open house celebrations are often held at local airports.
Mount Hagen Cultural Show
18 Aug 2019 at 5:00am

This gathering in Papua New Guinea, known as a sing-sing, provides an opportunity for outsiders to experience the ceremonial drumming, dancing, and other displays of tribal culture of hundreds of Western Highland clans. Performers wear their traditional tribal garb, often with body paint and an elaborate headdress made of feathers. The annual Mount Hagen show, staged more for tourists than for the locals, includes a competition that encourages decorative costumes and wild dancing to the accompaniment of nonstop drumming.
---